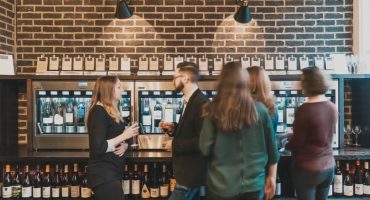 Our first wine tastings of 2019.
Amongst all the rather depressing talk of #dryjanuary and political uncertainty, we find ourselves falling back on just one thing: Wine. Thus follows our first set of wine tastings in Cheltenham for 2019.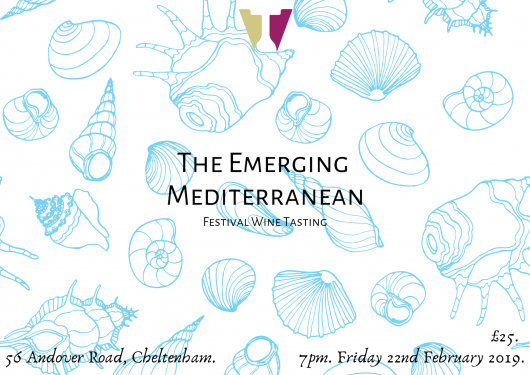 Our first tasting of the year takes us to a region that has fascinated us for some time but never quite made a permanent mark on our range. While the big names like Chateau Musar of Lebanon have been known for quite some time, anything deeper below the surface has been kept as such by limited international distribution and unguided consumers. Hopefully, we can help to change that, as we delve into Greece and its islands, the Med's northern shores of Turkey and Lebanon, some of the world's highest altitude vineyards on Cyprus and, quite frankly, anywhere else we can find wine being made along the way.
The Emerging Mediterranean - Festival Wine Tasting Cheltenham - Friday 22nd February 2019 - £25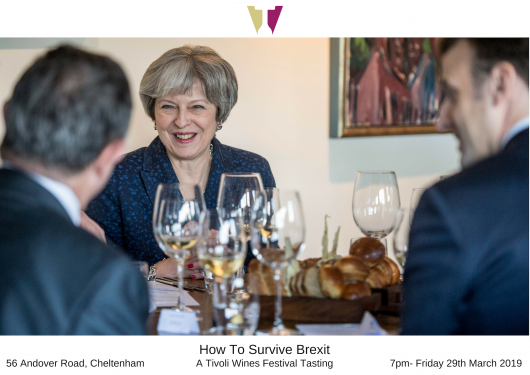 God. Should we be doing this? Who knows, we're going to do it anyway. Regardless of political persuasion, we think a drink will be in order on the 29th of March, and what better to drink than some of the world's best value wines, at a range of price points. Just in case things get tight...
Anyway, Wine Means Wine.
How To Survive Brexit - Festival Wine Tasting Cheltenham - Friday 29th March 2019 - £25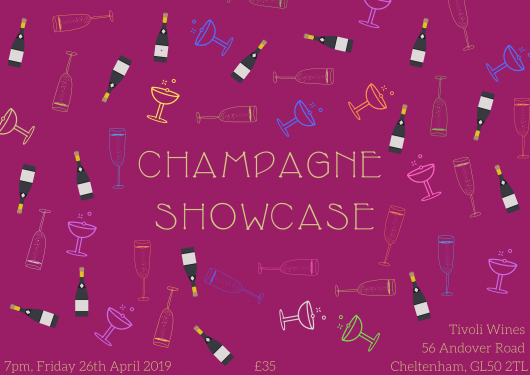 A fixture of the Tivoli Wines tasting calendar, at least until we shifted it for The Cheltenham Christmas Wine Festival in 2018. Fear not, it has returned! We'll be pouring some of the finest Champagnes available, from value to exciting small grower-producers to Grandes Marques. We're currently finalising the lineup but last time we ran it in 2017, we showed the likes of Dom Ruinart, Dom Perignon (Vintage & P2), Charles Heidsieck Blanc des Millenaires and many, many, many more. Point being, don't miss out.
Champagne Showcase 2019 - Festival Wine Tasting Cheltenham - Friday 26th April 2019 - £35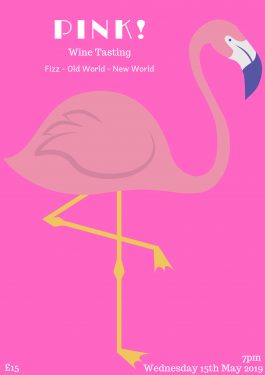 Our first of a series of midweek tastings for 2019, with more to be revealed soon. Last May was the start of the famous heatwave, and with a bit of luck it'll be right on time for a rosé extravaganza. Taste some of our favourite pink fizz, southern French classics as well as the wines we think you should be drinking this summer if the Provence tap runs dry.
PINK! - Festival Wine Tasting, Cheltenham - Wednesday 15th May 2019 - £15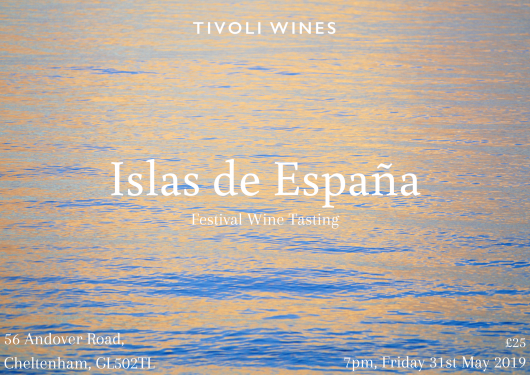 Spain might well be the most exciting wine-making country in the world right now. We gave our range a much-needed revamp last year and are noticing many more people exploring its incredibly varied wines. Some of the most exciting areas within Spain are its islands, in the Balearics and Canaries. With the cooling sea breeze and unique geology that only islands can really offer, their wines are truly amazing. We can't wait to show you these brilliantly energetic, delicious wines.
Islas de España - Festival Wine Tasting Cheltenham - Friday 31st May 2019 - £25

This one had a naughty name until we got cold feet and changed it. The thing is, Prosecco is alright. There are the occasional unique, excellently well-made examples. But they are so overwhelmingly swamped by the volume of industrially produced fizz that the brand as a whole only really refers to the latter. So, we'll be presenting the case for a rapid decrease in this drinking this style of sparkling wine and instead focus on the other great value styles from all over the world.
Anything But Prosecco - Festival Wine Tasting Cheltenham - Friday 28th June 2019 - £25
We'll be announcing even more great wine tastings in Cheltenham very soon, so keep your eyes peeled on Facebook, Instagram and Twitter.