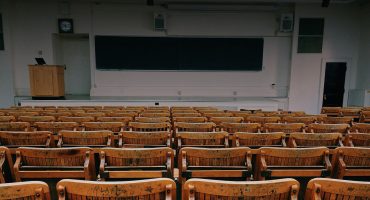 2018 - Learn More, Spend Better
Tivoli Wines in 2018. Quality, Value and Education.
It's not until I write it down that I realise what the Tivoli Wines team achieved in 2017. We re-branded the shop, constructed a state-of-the-art tasting room upstairs and unleashed our website on the nation. We expanded our portfolio of wines in the shop from 250 lines to nearly 500 and managed to keep Tina from breaking all the technology in the building (!).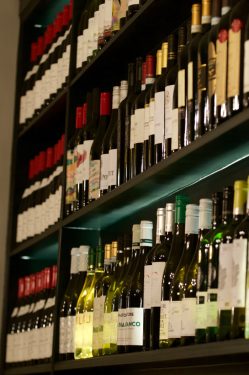 I don't think that's too bad for our first year together in the wine industry. But that was last year; that's history. Now we're focused on 2018 and with everything in place, we can really move forward with our plans.
Twelve months ago I wrote my first blog for Tivoli Wines (on the thankfully now defunct old website - CC) where I highlighted that I wanted the business to be built on three guiding principles; QUALITY, VALUE and EDUCATION. I'm happy that in 2017 we moved forward on our quality aspirations. We introduced monthly range reviews where we benchmarked our existing portfolio against what else is out there, finding better-quality or better-priced wines for our shelves. By the end of the year we ran out of shelf space for our new lines which is a firm indication that we had moved on.
Quality ☑︎, Value ☐ & Education ☐
However, I still think there's room for improvement on our VALUE and EDUCATION aspirations. To be clear, in our view, VALUE does not mean 'cheap'. To us, value is the consumer getting maximum satisfaction at each price point – be it a wine priced at £7.49 or £35.99. Finding VALUE at the lower end of the scale is becoming increasing difficult for independent wine merchants.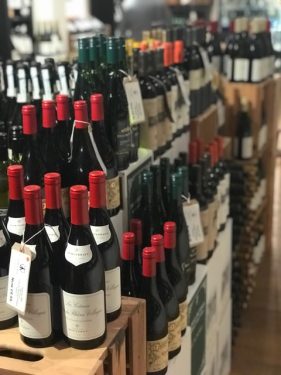 Winemakers are experiencing increased costs of production in their home countries, shippers and UK suppliers are citing the lower value of the pound for increased distribution costs and the British Government continues to increase the duty on wine on sprits year on year. Prices have been creeping up and everyone from supermarkets to independents to consumers are feeling it.
It's not all doom and gloom for us independents. High quality wines still exist for under a tenner, especially from lesser known regions in France, Spain and Italy where the favourable climate restricts the risk of spoilage or disease, enabling the winemaker to reduce his production costs and pass the saving further down the distribution chain. These are the wines we're working harder to find. I've therefore set a target for the team to ensure that sub-£10 wines will represent 15% - 20% of our range by the end of 2018. We'll let you know how it goes!
"Give a man a fish and he'll eat for a day; teach a man to fish and you feed him for a lifetime"
The second area of interest is one which is close to our heart is EDUCATION and this is an area where we already have lots of ideas and plans for the year ahead.
I've said (many times) before about how the UK wine trade suffers from a lack of innovation in the wine education sector. I have attended too many events where consumers are spoken 'at' for an hour or more where opportunities to interact amongst themselves or with an educator is restricted. It also appears that the more formal the event, the more Powerpoint slides are thrown at you.
It would be unfair to say that this approach fails to engage, it does work for some, and there certainly is a place for it in the industry – it was how we were all taught after all – but it's not for everyone so we have decided to trial varying forms of wine education this year.
Tasting Time
Firstly, we will be continuing with our monthly wine tasting events. These loosely resemble a wine 'festival', splitting our shop into various wine 'zones' with guests moving around in small groups, listening to at least three educators rather than a single educator. Interaction is encouraged so that you can ask questions and we can educate in a more personalised way (and we like to know what  you think about our wines!).
In these events we want you to explore the wines, rather than listen to us diving straight into the minutest details. Last year, we opened 20 different bottles of wine per event. We might be biased but we think it's one of the best value wine tastings out there! Given the positive feedback we received, and the number of repeat bookings we will continue with this format in 2018. Tickets for these monthly events will be listed on our Wine Library page and Facebook page as soon as they're announced.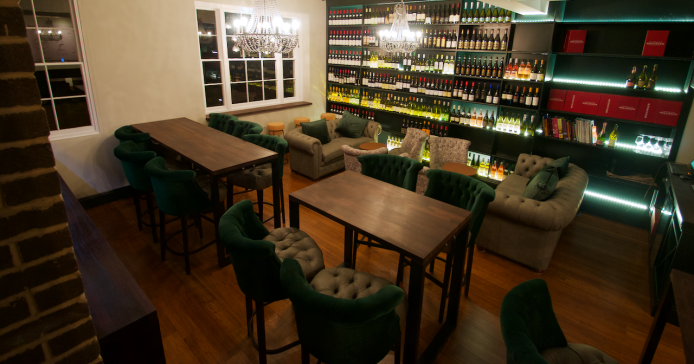 At Tivoli Wines, we believe that the best way to learn about wine is to focus on a single grape variety or blend at a time, which is why we will be launching The Grape School in February 2018 for those who want to delve into the details.
Hosted in The Wine Library, these fortnightly classes will look at grapes like Pinot Noir, Chardonnay, Malbec or the dreaded Riesling (trust us, it's awesome!), showing you at least 10 high quality examples of the grape taken from different regions and countries. We'll explain the environmental and winemaking influences on each wine and some tips on how to identify a wine's quality and character. It's a more formal approach to education than our monthly wine events but our relaxed style should put any beginners at ease.
Yer a Quizzard, Harry...
We will also be launching an informal, fun and mildly educational monthly Wine Quiz – basically a pub quiz with a whole round dedicated to wine knowledge and the odd blind tasting thrown in. As all competitions require a prize, we'll be giving away bottles of wine and Enomatic Cards to the winning teams. No prior knowledge of wine is required and we hope you go away with at least one nugget of wine information embedded within your brain!
If none of those take your fancy then we simply encourage use to explore wines at your own pace in The Wine Library, open from lunchtime everyday (Tuesday-Sunday), with 32 wines available to taste in 25ml, 75ml and 125ml measures with prices starting at just £0.80 per sample. For those Fine Wine lovers, The Wine Library also lists 10 wines by Coravin, from iconic producers and vintages which usually retail between £300 RRP to £500 RRP per bottle. These wines can be sampled in 50ml measures from £20.
Aaand if that's not enough, we also open a few bottles each weekend which can be sampled FOR FREE in the shop or The Wine Library.
So be brave….. take a deep breath and jump in, you'll find the water's lovely…………..
Dave