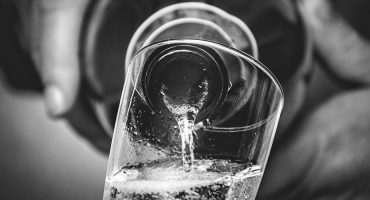 The 4 Best Alternatives To Champagne
Imo takes a look at the best alternatives to Champagne.
We all love a glass of Champagne. It gives that extra sparkle to a special occasion, but when you can easily fork out upwards of a couple of hundred pounds per bottle for the most renowned Champagnes, we don't tend to like the associated price tags!
What is the difference between Champagne and sparkling wine?
In order to be labelled "Champagne," it must have come from the Champagne region in France and have abided by the strict rules and regulations in effect in that appellation. This involves using the 'traditional method' or 'méthode traditionnelle' of being re-fermented in the bottle and only the permitted grape varieties may be used to make a Champagne: Pinot Meunier, Pinot Noir and Chardonnay. However, due to the high demand for Champagne, many other regions have begun producing top-quality sparkling wines that are very similar to Champagne and use the traditional method, but they tend to be much more wallet-friendly than Champagne.

The 4 Best Alternatives to Champagne
1. Cava - Spain
Cava is very similar to Champagne as it is produced using the traditional method, and although it is not made from the Champagne grapes, it is predominantly made from three grape varieties that are native to the appellation in which it is produced: Macabeo, Parellada and Xarello.
The main Denomination of Origin that produces Cava in Spain is Catalonia, but it is not exclusively made there, it can also be found in other regions such as Navarra, Valencia and Aragón. Two major producers of Cava are Codorniu and Freixenet and they are both located in Penedès, close to Barcelona in Catalonia (although we really like this one from Valencia).
The flavour profile of Cava is very similar to that of Champagne, with lots of citrus and crisp apple flavours on the palate, a fine stream of energetic bubbles and bready notes coming from the ageing on the 'lees' (inactive yeast cells) during the bottle fermentation. Cava tends to cost less than £15 per bottle, so they can be great value for money and an excellent alternative to pricey Champagne.

2. Cremant - France
Crémant is the French labelling term for a dry sparkling wine that is produced using the traditional method but that is made outside of the Champagne region in France. There are many regions that produce some outstanding quality Crémants, but Crémant de Loire and Crémant de Limoux are amongst the best and well known, and they really do rival those famous Champagnes.
With beautifully subtle apple notes, a creamy texture and an energetic fizz, these are excellent examples of sparkling wines with finesse and elegance, perfect for a special occasion. It is also common to see Rosé Crémant, which offers more strawberry notes similar to those found in Rosé Champagne.

3. English Sparkling Wine - UK
English Sparkling Wine has emerged onto the market in the past couple of years as a high-quality alternative to Champagne. The South of England is only separated from the Champagne region by the slither of water that is the English Channel, meaning it has very similar soils. These chalky soils drain the water well, and rarely get saturated, so the plants have the perfect amount of moisture they need to thrive.
Sussex, Hampshire and Kent are some of the top sparkling wine producing areas and with their cool climates (compared to France) they are able to produce excellent crisp and fruity Champagne-style sparkling wines.
4. Franciacorta - Italy
Franciacorta is one of the lesser-known alternatives to Champagne because another sparkling wine from Italy tends to steal the limelight away from this excellent traditional method sparkling wine: Prosecco. However, Franciacorta is far closer in style to Champagne than Prosecco, in production method and finished product, uses different grape varieties, and generally of far better quality.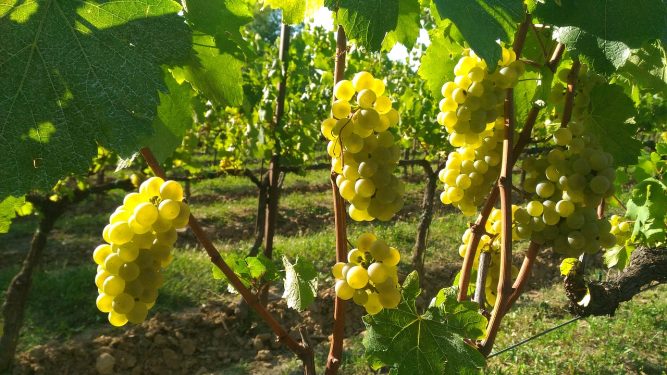 It is made using the Champagne method, which is more complex and longer than the tank method used to produce Prosecco, and the grape varieties used are Chardonnay, Pinot Noir and Pinot Blanc as opposed to Glera.
The Franciacorta DOCG is found in Lombardy in northern Italy and like the Champagne region, it has strict rules and regulations that have to be abided by in order for a sparkling wine to be labelled 'Franciacorta'. For example, at the one end of the spectrum, there is a Franciacorta non-vintage wine that must be released no earlier than 25 months after harvest, with a minimum of 18 months spent ageing on its lees. At the other end is a Franciacorta Riserva that must spend at least 60 months ageing on its lees, resulting in a very biscuity, complex and delicious sparkling wine.

Party Time
So next time you need an occasion sparkling wine, don't automatically go to those expensive big name Champagne brands, how about trying something a little different. Have a nosy at all of our expert picked sparkling wines as we are confident you will be pleasantly surprised by our alternatives to Champagne, that compromise on price, not quality.