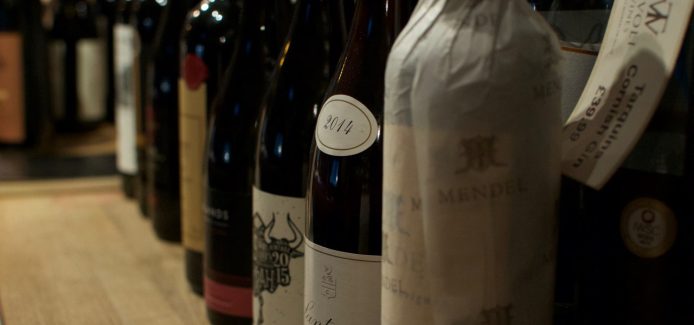 Where's the best place to buy wine?
We sent our friend Ellie out to get an idea of what it's like to buy wine in the real world.
Where's the best place to buy wine?
What's the difference between going to the supermarket, visiting a large chain or trying an independent wine shop? We asked self-proclaimed clueless wine fan Eleanor to give all three a go in the run up to Christmas…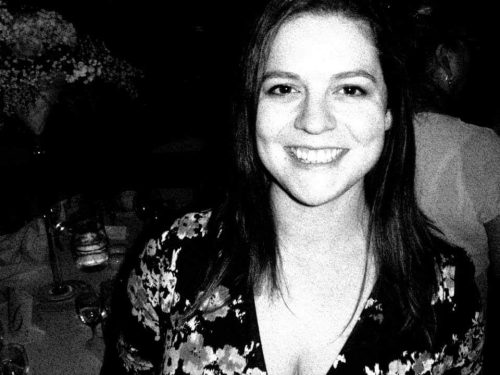 My first experiences of wine are a blur of university pre-night out necking, generally of a poorly chilled, £5ish bottle of whatever the corner shop had on offer. Our local nightclub also did a deal on Kumala and I can still recall the horror of waking to the rancid hangover it provided and promising 'never again.'
Over the ensuing years I've grown to appreciate that this is not the way it should be, and what a joy a decent glass is. I read the recommendations in newspapers and magazines and make a note if I try something in a restaurant which floats my boat. But, like the vast majority of people in the UK, I generally buy my wine at the supermarket, dashing through the aisles and making a grab at something whilst simultaneously trying to remember how much loo roll there is at home.
I like the idea of going to a specialist shop, but can't quite shake the suspicion I'd be met by a Jacob Rees-Mogg lookalike sporting a monocle who'll sneer when I can't spell Nebuchadnezzar (yes, I definitely googled it).
However, I am intrigued, so here's the deal: Supermarket vs Chain vs Independent. I'll visit at least one of each in Gloucestershire and record how I get on. In order to make it fair I've done some research and have three questions I can choose from to ask at each location, and a sense of what they should ideally point me towards. These are:
What would you pair with a Thai curry? The answer should (probably) either be a Pinot Gris/Riesling or Gewurztraminer.
I'd like a fruity, light-bodied red wine with lower alcohol, what would you recommend? A typical answer would be a Beaujolais or Pinot Noir from Northern (ish) Europe.
I really like Châteauneuf-du-Pape but it's expensive, so what do you have which is similar and less expensive? The answer should be a Grenache-based blend or, if they have one, a Cairanne, Gigondas or Côtes du Rhône (i.e. its neighbours in the Southern Rhone - Ed.)
Noble, Magnificent, Lofty...
First up, a well-known out of town chain. I'm greeted by pumping dance music, very bright lighting and immediately hailed by a jocular young man who is endearingly enthusiastic but perhaps a bit full-on for some tastes. Asked about the Thai food pairing he leads me straight to a Riesling Kabinett (Dr Hermann, 2006, £11.99) so gets a tick for that. I ask about a Pinot Gris next to it and he says he hasn't tried it so can't give me a comparison of the two.
It's at the till that the corporate shenanigans commence when I'm encouraged to leave my email address for further vouchers and promotions, and asked several times if I wouldn't like to buy a few more bottles to take advantage of their standard deal. Overall, it's possibly a bit bland and blarey, but I was able to talk through what I wanted with a friendly and honest member of staff. Not too shabby.
"I'll get the wine guy."
Next I journey to a midrange supermarket deep in the throes of Christmas shopping frenzy. I ask two staff members if there's anyone who can help me and both say they'll get their 'wine guy'. Six minutes later he arrives but I discover his title refers solely to his role putting the bottles on the shelves. I ask about an alternative to Châteauneuf he takes me to the Châteauneuf-du-Pape. When I explain about wanting something less expensive he finds me a bottle on a £2 off deal. Third time round he twigs I'm searching for an alternative wine and looks totally flummoxed.
I'm feeling very sorry for him by now as he gestures wildly at the labels and tasting notes before lunging forward saying 'this one's very popular' and handing me a bottle of St. Emilion (2014, £10) which, surprise surprise, is their own brand. It isn't his fault that it's completely the wrong wine for my need as it's no more under his job title than mine.
Onwards!
Third up is a town centre independent wine and spirits retailer. I'm ready for Rees-Mogg but actually nobody accosts me when I enter the shop and I spend a pleasant few minutes checking out the fancy gins and browsing the wine before a young assistant sidles up to ask if I need a hand. I ask for a fruity light-bodied red with lower alcohol. The problem is, he's so enthusiastic about the Argentinian Malbec I end up buying (El Caminito, 2016, £8.95) that I completely forget the low alcohol bit. I guess it's never been high on my agenda. Anyway, it's the least expensive bottle I've been chosen so far in the place I expected to be intimidated and possibly fleeced.
I decided to try them on the Thai food conundrum and the store's owner gets involved alongside a customer and between them recommend all three of my ideal answers. It's far friendlier than I'd anticipated and I would have spent longer if there hadn't been a traffic warden prowling the pavement outside. The day's wine shopping is over.
Wait...! Supermarket Take Two.
With one of each category under my belt and a snowy hour to fill on a weekday morning, I decide to give another supermarket a go. This time I pitch for the upper end of the scale. The disclaimer should be the time of day. Visiting at 10am in weather conditions which frighten off anyone over the age of 60 means a much more peaceful setting and less harassed staff.
The lady I ask about Châteauneuf disappears out the back, either has a conflab with her colleagues there or a quick browse online before reappearing and leading me to the Côtes du Rhône. She recommends the Gabriel Meffre organic (2016, £9.49) but hasn't tried it. It's a much better experience than last time but I leave feeling I could have saved myself the trip and ordered online for the same service.
And finally...
Lastly I trudge to an independent wine retailer with a small café on the premises, thereby combining my dual love of cake and booze. After serving me a slab of brownie I ask the proprietor the now familiar Thai question, to which he responds by trying to persuade me I might be better off serving my guests various beers (he doesn't sell ale so this is not a financially motivated move). We chat about the curry ingredients and he decides the best bet would be a Riesling from the US (Kung Fu Girl, 2015, £14) which I'm offered a taste of too.
Better have something to eat...
Having run the gauntlet of wine buying options in the non-virtual world, I can see why each appeals to and suits different types of consumer. Lots of people will always buy their wine alongside their weekly shop for convenience. Others will like getting in a job lot whilst shopping out of town. I've discovered visiting a smaller specialist and asking somebody with passion and knowledge what they would recommend isn't intimidating. It doesn't have to be any more expensive and it certainly delivers on taste. Now, time to make a Thai curry…
Eleanor Gaskarth is a Cheltenham-based freelance writer.