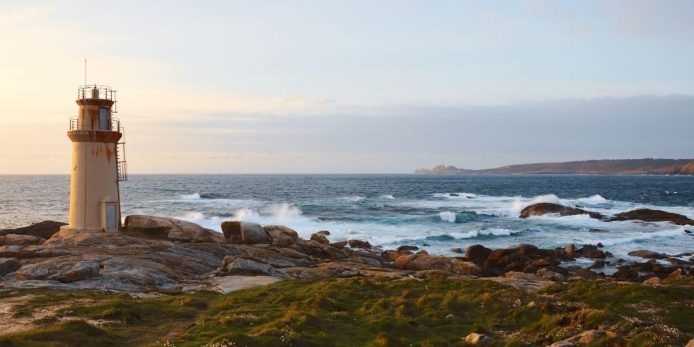 This month's guest post comes from a trade insider and friend of the business. We can't tell you...
This month's guest post comes from a trade insider and friend of the business. We can't tell you who he is, but he knows his stuff and we're delighted to have him write for us.
For anyone who has visited Spain's most famous and well-trodden cities and coastlines, you might be inclined to reminisce about drinking copious glasses of Rioja in buzzing pinchos bars, the crazy architecture (think Antony Gaudí, Frank Gehry and Santiago Calatrava), the packed but beautiful sandy beaches with crystal-clear turquoise waters or arid lands containing ancient groves of oranges and plantations of olives, almonds, holm oaks and cork oaks.
If you happen to have wandered off the beaten track into the huge country's interior, you might talk about the vast wine lands of Castilla La Mancha or one of the many high plateaux or wind-farm covered mountain ranges. Did you know that Spain is credited with being the second highest country in Europe after Switzerland and also the second largest contributor of wind power in Europe after Germany?
At no point would you even consider referencing rich, verdant valleys where rain is almost more frequently encountered than sunshine. Or rocky, almost fjord-like coastlines with tiny secluded sandy bays giving access to an abundance of shellfish as well as prime Atlantic surf. But the provinces of Galicia, Asturias and the north-western corner of Léon offer these in spades! It will therefore come as no surprise that this region produces some of Spain's most unique and edgy, cool-climate wines.
Whether it's the peripheral location; with Portugal at the southern border and a series of mountain ranges as you head towards the Basque country to the East, or its distinctive cultural and scenic differences with the rest of the nation, this remote part of Spain certainly resembles something closer to the Emerald Isle than the Mediterranean mecca we've come to know and love.
Extreme Vines
Even some of the viticulture here is pretty unique for Spain. The white grape variety Albariño is trained up pergolas in Rias Baixas, to aid aeration against humidity, and on dangerously vertiginous slopes high above the rivers Sil and Miño in Ribeira Sacra alongside the indigenous varieties; Godello (white) and Mencia (red).
Thought to have been introduced to Spain during the 12th Century by Cluny monks, Albariño has only enjoyed global recognition and popularity within the last 20 years.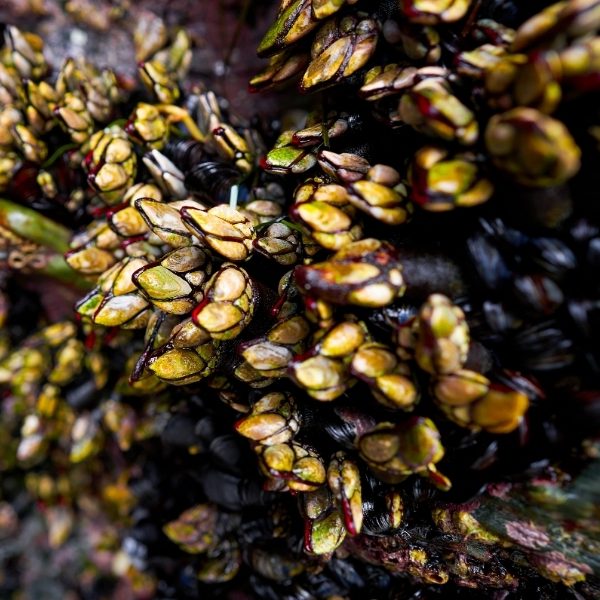 Characterised by high acidity and flavours ranging from yellow peach and golden delicious apple to citrus blossom and almond paste, often with a lick of salinity, this is the perfect accompaniment with everything the Atlantic has to offer including octopus, squid, crab, langoustines, mussels and the regional speciality percebe gallego (goose neck barnacles).
For value, the small collaborative group of pioneering growers known as 'Bouza do Rei' in the heart of the Salnés Valley produce a fine example of Albariño with good textural weight and a largely citrus profile.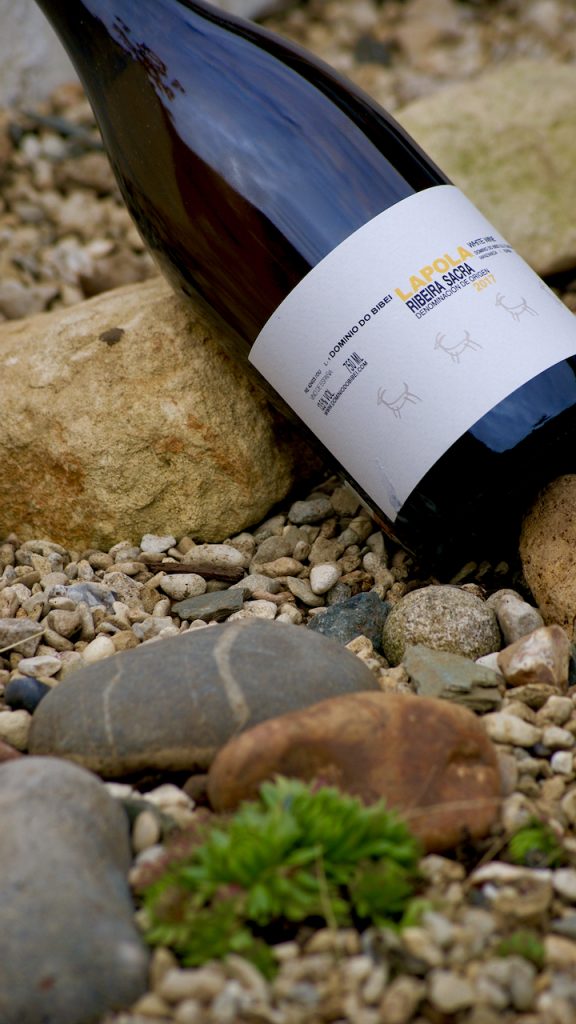 The soils here are largely granitic and the vineyards lie in a relatively flat, low-lying valley with gently rolling hills. Head due East to Ribeira Sacra, 'sacred shore', and Albariño takes on a more structured, more expressive and evidently more hedonistic personality, which surely justifies the risk to the lives of those that scale these perilously steep high-altitude vineyards! Dominio do Bibei's 'Lapola' is a fabulous example. Beautifully fragrant, taut and multi-layered, this is mouth-filling but gives the sense of precision too with an incredibly long, lingering finish.
Rare Vines
Other more obscure varieties are starting to pique interest like the whites Treixadura, Caiño Blanca, Loureira Blanca, Doña Blanca and Malvasia and the reds Garnacha Tintorera (Alicante Bouschet), Caiño Tinto, Loureiro Tinto, Souson and Espadeiro. Like Alicante Bouschet, a few of these other varieties can be found just over the Portuguese border under their own native monikers.
Up in the north-west corner of Léon province lies the relatively small DOP of Bierzo. This is itself divided into Alto Bierzo which comprises numerous small, steep-sided valleys flanked by mountains, and Bajo Bierzo a lower, wide plain. With less than 3,000 hectares making up the entire DOP, most of the higher quality and exciting wines come from the higher altitude sites and it is here where the delicate red variety 'Mencia' rules supreme, more often than not from very old vines.
Likened to Burgundy's Pinot Noir for its light bodied elegance, alluring redcurrant and wild cherry perfume and earthy, mineral-rich and wild herb complexity, these offer terrific value by comparison. Stars of the region like Raul Perez (under various guises and collaborations), Castro Ventosa (Raul's family's winery) and in Galicia's Ribeira Sacra, Pedro Rodriguez Perez at Guimaro and the aforementioned Dominio do Bibei are crafting simply stunning examples. Castro Ventosa's 'El Castro de Valtuille' is a wonderful introduction to this variety from Bierzo's largest owner of Mencia vines. Bright and vibrant with a linear, mineral sensation amid the redcurrant and wild raspberry notes.
Next time you consider a Spanish break, think about saying 'Haigh' to this magical and unique part of Spain!