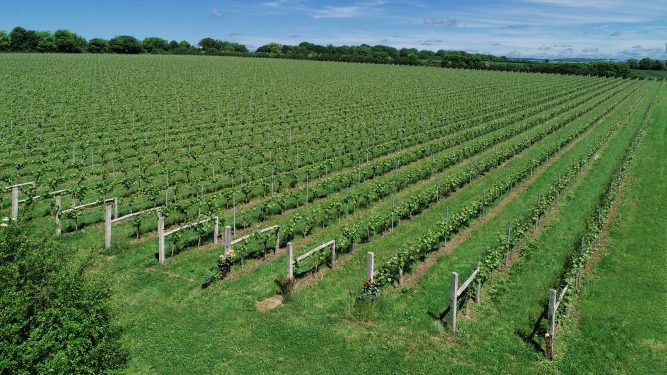 Meet The Winemaker: Tommy Grimshaw, Langham Wine Estate
Our friend Justin Sims talks to Tommy Grimshaw, the young Head Winemaker at Langham Estate in Dorset.
Tommy is one of the youngest and brightest winemakers on the English wine scene and with an IWSC Trophy for Sparkling Wine Producer of the Year 2020 under his guiding hand, Langham Wine Estate has been firmly put on the map.
Tommy's own future looks highly promising, he joined Langham as Assistant Winemaker in January 2019, working under low-interventionist winemaker Daniel Ham who since went on to set up his own boutique winery near Salisbury. Tommy took over the reins as head winemaker exactly a year after joining and continues the minimal intervention philosophy, bottling the wines without fining or filtration and with minimal additions of sulphur dioxide (SO2).
The Langham Estate lies in the heart of Dorset within an Area of Outstanding Natural Beauty between Dorchester and Blandford Forum. So called after John Langham, who purchased an agricultural estate in 1980 within which the vineyard sits. John planted a small plot of vines as a 'hobby' which later inspired his son Justin to turn into a commercial venture in 2009 after he graduated from Plumpton College in Sussex. Justin planted 30 acres dedicated to the Champagne varieties; Chardonnay, Pinot Noir and Pinot Meunier.
We managed to catch up with Tommy to find out more about his influence at Langham, what the future holds after a roller-coaster year and any upcoming new releases…
How did you get into winemaking and was it something that you had previously thought about?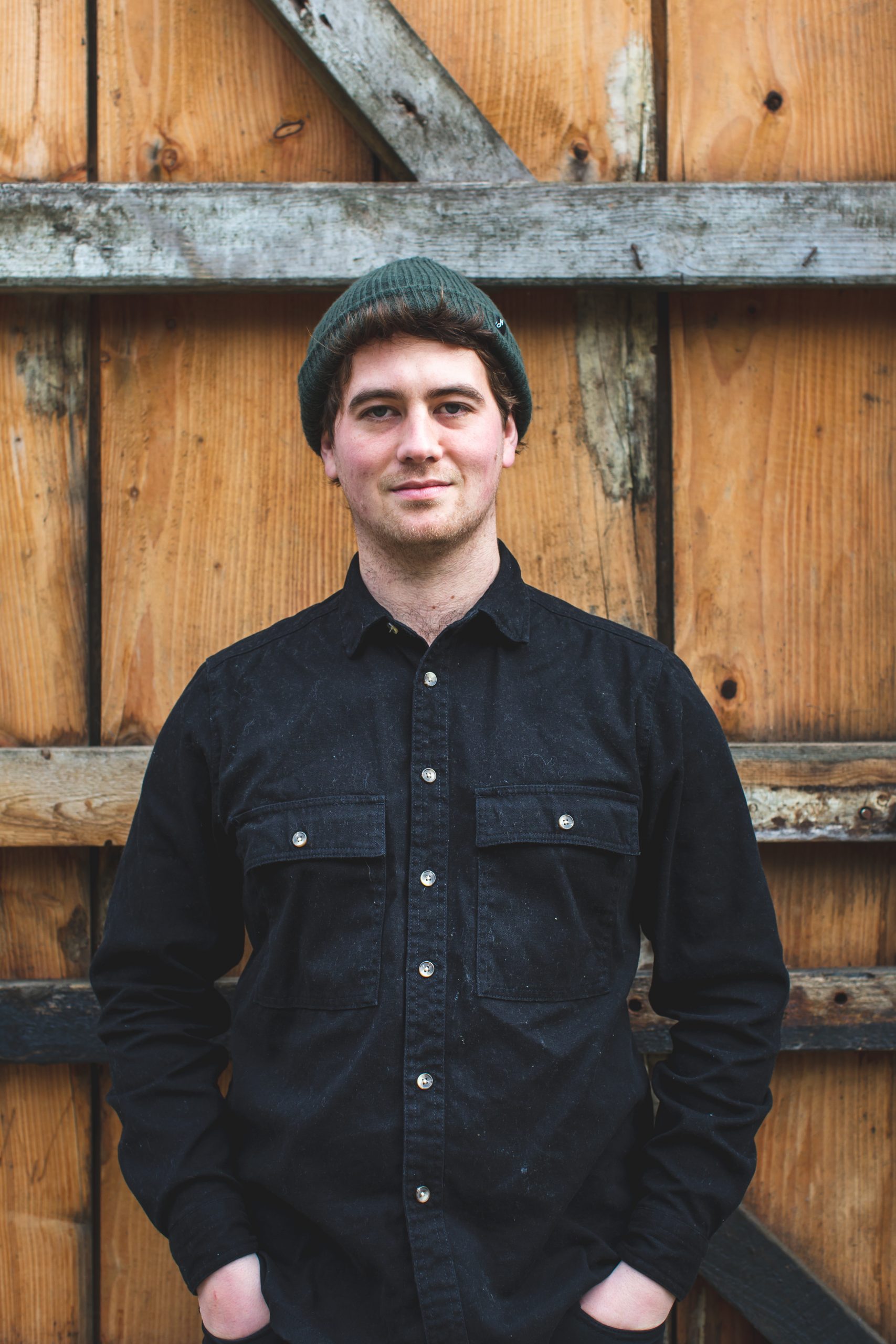 "I needed a summer job when I was 17 and my auntie was friends with Duncan Schwab who's the head winemaker at Sharpham. I grew up in Totnes, a little village not far from Sharpham, and so ended up doing a summer job labelling and bottling wine. That was in 2013. I then failed my 'A' Levels completely and came to a point where I either had to leave school or re-sit and re-sitting wasn't really my bag, so basically I was super lucky to have Duncan take me under his wing and open the door to me to go into wine production."
What low intervention methods are you using in the vineyard and are you hoping to be fully organic in the future?
"We would class ourselves as 'best practise' in the vineyards so we're not doing anything unnecessary." This generally means chemicals are only used when absolutely necessary and the vineyards are maintained as sustainably as possible.
"We're not organic in the vineyard and I don't think we're going to go down that route in the near future purely because, if you're certified organic, you kind of lose your silver bullet. If you have a really bad year, you just have to sit there and watch your crop get decimated.
Although we're very much in a marginal climate, we can still grow organic fruit successfully in the UK, but predominantly in the south east though. We're quite a lot wetter here in the south west so although we get a longer growing season, I think we get slightly riper phenolics in the fruit down here but we have more rain and potentially more humidity too. We minimise sprays and combat humidity in the canopy by gentle pruning, leaf thinning and bud rubbing around the crown of the vine, which aids airflow.", Tommy explained.
What natural factors (climatic, geographical etc.) allows you to make award-winning sparkling wines in Dorset?
"From a geological perspective, we're on Portlandian and Kimmeridgian soils. We've got quite a few different strata of chalk under our vineyard and in fact our wines 'The Corallian' and 'The Culver' are actually named after two of those strata. These soils are commonly found in the Aube in southern Champagne so I guess you could draw that similarity.
I already touched on the fact that although we have slightly more days of rain down here, we have the longer growing season and so we're picking fruit when it's perfectly ripe and then in the winery we're not filtering, we're not fining, it's all indigenous yeasts on the base ferment. It's all quite hands off in the winery."
How were you influenced by your predecessor, Daniel Ham?
"While I was at Sharpham, we all loved the Langham wines for value for money and I found increasingly that the wines I was drinking were made with a slightly more hands-off approach, so I wanted to go and work with a winemaker in the UK who was doing that really.
The main reason I left Sharpham was to come and work with him. I've got a side-line project called Emerging Vines that I started with two mates from Sharpham with an online shop."
Tommy's side-line venture promotes English wine.
"Probably one of the main things I learnt from him was to trust my gut, to hold my nerve and to wait and to give time. Duncan also influenced me massively and I'm still in touch with both of them on a regular basis."
Have you introduced any new winemaking techniques since taking over as winemaker and if so, what?
"No new techniques but just managing where Langham was going really. I've just done some Col Fondo. It's not Pet Nat, it's not traditional method, it's when you get a base wine and you do the secondary fermentation in the bottle traditionally with a crown cap on top. So, it's undisgorged, it's low pressure and it's a cloudy fun wine. I've done that in keg for the first time so it's our first sparkling wine on tap which we just released last week."
Tommy's approach is experimental, progressive and intuitive. He shows a meticulous attention to detail which is critical in the production of high-quality wine.
He says, "We've increased the amount of oak so we're now looking at 50% oak, 50% stainless steel and we bought in a 2,000 litre foudre [large oak barrel] for a parcel of 2017 Chardonnay and 2018 Chardonnay and I'm going to put in our 2019 Chardonnay and start a Blanc de Blancs solera which will be quite fun."
Does owner Justin Langham give you much freedom to experiment?
"Yeah massively! I think there's a really good mutual respect between me and Justin and because of that I think the wines are really expressive and good wines."
 Are there plans in the future to expand production and if so, how?
"Let's just say we're looking into it." Tommy says diplomatically. He adds, "One thing I would say is that if we do expand, something that's paramount is not losing what got us to this stage. It wouldn't just be scaling up to make more money."
What percentage of your total production is sparkling wines versus still and do you see this changing in the foreseeable future?
"Other than 2018 we're 100% sparkling. In 2018 we did a small amount of still, maybe about 5% were still wines. Now going forward, I'm a massive lover of still wine from the UK so I have intentions of bringing out some more. Probably not from this year but we'll see what we get from 2021."
What's been the impact of the pandemic on your business whether positive or negative?
"This time last year was very doom and gloom. It was panic stations really. Then the first lockdown lifted and we had an okay summer but it didn't really make up for it, and then we won the IWSC award for best sparkling wine producer in the world and sales just went like crazy bonkers right up until Christmas. We actually stopped selling wine in January and February because we had nothing to sell!
Now, we've opened up the tasting room again, the restaurant's fully booked every single day, the tours are fully booked, so there are positives to take away from it."
What are your thoughts on wine tourism and are there plans to develop this further at Langham?
"Yeah absolutely, it's paramount for us. In the first lockdown, when we realised there was only going to be outside seating and we knew that the tasting room and restaurant wasn't going to function, we had a tractor barn which we removed all of the equipment from, put down some wood chippings, we brought in some heaters and we did up our terrace so now we've got room for about 100 covers outside.
I'd like to see some kind of English Wine Trail start to develop like they do in New Zealand and really push the wine tourism. I think a huge part of that would be some help from the government to give a cellar door duty relief, which is something that WineGB have been lobbying for now for quite a while. This would help wineries to focus on their cellar doors, to develop tourism and help us to engage more with our customers."
Do you have a stockist/listing that you're most proud of and if so, who?
"For me, the listings I'm probably most proud of are, we are on at Noble Rot now, we're by the glass at Sager & Wilde and we're by the glass, I think it may even be house pour, at La Trompette in Chiswick."
Do you have any new wines on the horizon that you can tell us about?
"We've got the white and rosé Col Fondos in keg, maybe there'll be a still Pinot Noir red this year but that's a big maybe. The Solera Blanc de Blancs, we actually bottled the first 700 bottles last year so maybe in two years' time we might look at releasing that."
Talking to Tommy it's clear there is a real buzz around Langham and English wine at the moment and together with the other young members of the team, they're a shining example of why the English wine scene is so vibrant and exciting.
To see our current range from Langham, click here.